If you're on the fence about attending a live blogging event, you're in the right place.  Read on for five tips to get the most out of your first Haven Conference!
It seems impossible that it's been five weeks since I returned from the Haven conference in Atlanta.  It simultaneously seems like less and more than five weeks.  In that time, my primary focus has been moving my blog from Blogger to self-hosted WordPress, which is a major step for me.  It's something I've thought about for a couple years, but only after Haven did I decide to take the leap.
That means you're reading this post on my brand-spanking-new-still-under-construction website!
These tips are for Haven in particular, but will probably be helpful for any blogger attending a live event for the first time!
1 – Stay at the hotel.
Sure, you save some bucks if you have a friend or family member who lives nearby that you can visit.  If you're maximizing your time at the conference, you'll be sneaking in after your hosts have gone to bed.  Or leaving for the day before they're up.  You might feel like you're taking advantage of their hospitality and a little guilty that you're not spending time with them.  Or you'll choose not to have dinner with your new blogging friends in order to eat with your hosts and feel that you're missing out on conference time.    Then there's also the commute… Avoid the confusion!  Stay at the hotel for the conference itself, and stay in town for an extra night to get some quality time with your nearby friends/family.  You'll also benefit from not carrying around a bunch of bags the whole time since you can run upstairs and deposit your conference goodies in your room!
2 – Be prepared.  
This is a big one.  It's really four in one.  Here goes:
Take business cards.  Don't have a huge order printed if your upcoming conference is the only time you'll use them.  I didn't expect to give out more than 100, but I sure didn't want to run out.  I didn't count how many I parted with, but it was nowhere near the 500 I ordered. (Which was only $5 more expensive than ordering 250 at my local print shop, and I will use them over time, so it wasn't a terrible loss!)
Organize yourself.  You don't want to be fumbling around for your business cards when you meet someone new.  Keep a stash in a pocket in your bag or your jeans so they're easily accessible.  Designate a place to put business cards you receive. I chose to take a binder ring and hole punch to create a sort of keychain for mine.
Take your own water bottle.  You're going to be covering a lot of ground going back and forth between classrooms and vendor areas, and you'll (hopefully) be talking a lot!  Dehydration won't feel good, and talking a lot creates that scratchy, dry feeling in your throat.  You'll be able to stay hydrated by refilling your water bottle with the water provided by the conference folks.  At Haven this year, there was water available at breakfast and lunch and in the back of most the classrooms.
Take notes.  Most of the speakers offer links to their notes after their presentations.  That said, you'll benefit from making your own notes on specific items that are relevant to you.  If you question whether you should take your computer, here are my thoughts: There are several computer-related classes.  I took my computer with me because I knew I wanted to take the Lightroom and Photoshop classes, but it wasn't necessary.  The bloggers leading the classes demonstrated everything on their own computers, and I didn't even open mine!  Instead, I took detailed notes about the specific areas that were important to me.  Combined with the provided notes have been a valuable resource.
3 – Make a media kit.
This tip could fall into the previous suggestion, but it stuck out to me as being important enough to stand on its own.  It's a strange thing to recommend since I didn't give out any of the 50 I printed.  But it was the first time I'd ever stepped back and looked at my blog as a whole.  I'd never thought much about my 'niche' or where exactly I fit into the blogging world.  If you've never focused on your blog's strategy, creating a media kit is a valuable step in getting started.  The process of creating the media kit helped me to start defining what exactly it is that I do, so to me it was worth the time and dollars and resulting expensive scrap paper, even though I didn't use it at the conference.  If you do take a media kit with you, create a mini media kit by printing it on cardstock, four to a page. Your mini media kit will stand out and save you a few bucks by printing fewer pages.
4 – Get over your shyness.
When I meet new people, I'm usually pretty reserved.  It doesn't help that it's hard to explain exactly what I do to a complete stranger, and I generally try to avoid answering this question.  In most cases these days, the Mister is with me in social situations where there will be new people, and I can direct myself out of the conversation.  He wasn't there to be a crutch at Haven, and I surprised myself.  The people there were creatives just like me, and I was shocked at how quickly and easily I connected with several ladies.
5 – Have fun!
Take advantage of the fun activities at vendor booths, sit with new people at lunch, and find a comfy seat at the hotel bar after classes have finished for the day!  Even if you're not naturally one to begin a conversation with new people, you'll meet more people if you make yourself approachable.  Personally, I learned just as much from conversations with new friends as I did during the sessions I attended.
Additional Thoughts
Food is very important to me.  I eat a lot of it.  I like it to taste good and be filling.  Since this was an event put on by women, mostly for women, I was worried that the food wouldn't be enough for me. I was totally wrong. It was delicious and filling both days, but I did still take a few snacks for just in case.
It's not a fun day when you break your brand new swag with another piece of brand new swag.  It's a much better day when you realize yet another piece of swag can fix that first piece of swag!
Last week, I found a tiny succulent for my tiny planter.  Once a plant lived in it, a tiny saucer became a necessity.  A trip to Michaels and a few minutes with some turquoise craft paint finished it off!
Do you know someone who wins door prizes all the time?  I am not one of those people.  I've won maybe two in my entire life.  But as luck would have it, I won a sink and faucet from Elkay in the prize drawings at the closing event!  In my nervous state walking to the front of a room full of 300+ people, I suddenly couldn't find the aisle and wound up making a weird about-face when I realized I'd passed it. This was the one 'negative' moment of the conference for me. But it resulted in a new sink and faucet, so…not so bad!
So to sum it all up, if you're thinking about attending your first Haven conference, I'd definitely recommend it!  I've done more to make my blog more professional in the past five weeks than I did in the past five and a half years.  If you do it right, you'll walk away from your conference with valuable information, connections – no matter how small – with brands, and – probably most importantly – new friendships.
Read more thoughts from 2017 Haven Conference attendees here!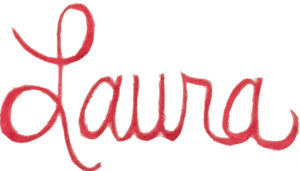 Thank you for your shares, pins, tweets, and likes!