The One Room Challenge has officially come to an end…but I'm one of the select few who have added an unofficial 7th week.
Normally 6 weeks long, the One Room Challenge includes both 'featured designers' and 'guest participants'. I am one of the latter. I imagine that in order to be a featured designer, it would help to stick to the deadline.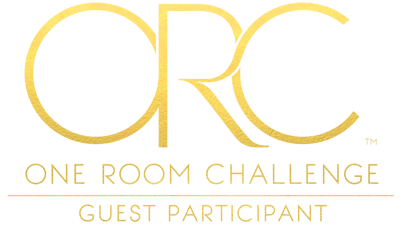 My goal at the beginning of the ORC was to first improve the function of our mud room, pantry, and two closet right off the mud room. Then, I wanted to make the mud room a little prettier – and a little less beige.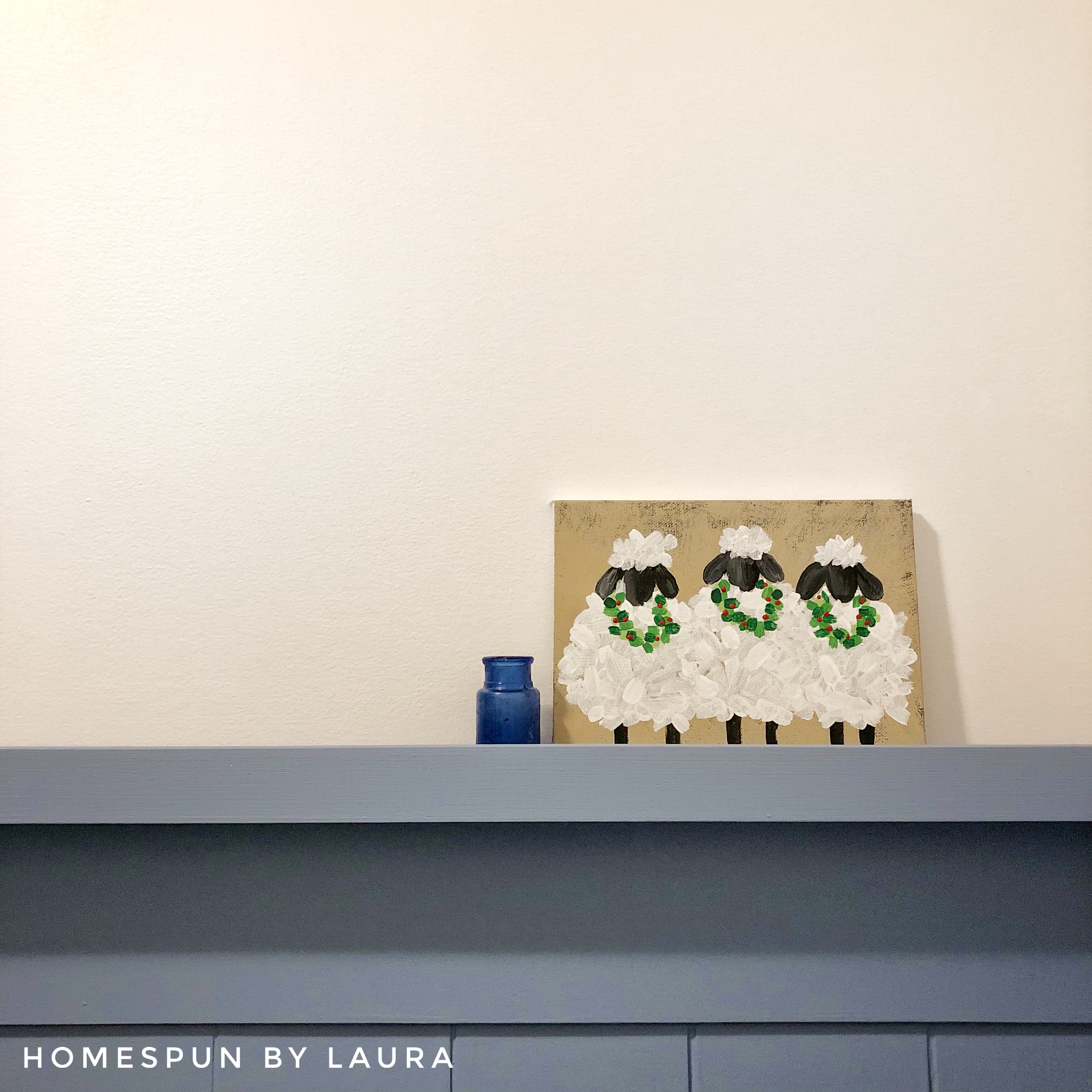 And we have!  So much has happened, but several items remain to complete before I can say the project is finished. In addition, the closets that I organized early on (adding planks and paint in the mud room were my self-imposed 'reward' for cleaning up the closets) have been taken over by tools and junk that overflowed out of the mud room during the course of the project and will need to be cleaned up again.
To give you an idea of the great strides we've made in our spaces, here are a few photos and a quick recap:
The Pantry
I started in the pantry. It was a huge mess, everything just thrown onto the shelves when we moved in last year.
I re-appropriated several boxes to other locations (several of which I only moved into a corner of the kitchen and still need to actually unpack), added some small shelves on the empty wall, and purchased four additional large containers for baking ingredients, which allowed me to consolidate multiple bags of flour, sugar, and baking chocolate. I even made room to add our extra microwave so I can make popcorn for a snack (for some unknown reason, our built-in microwave will not pop popcorn!)!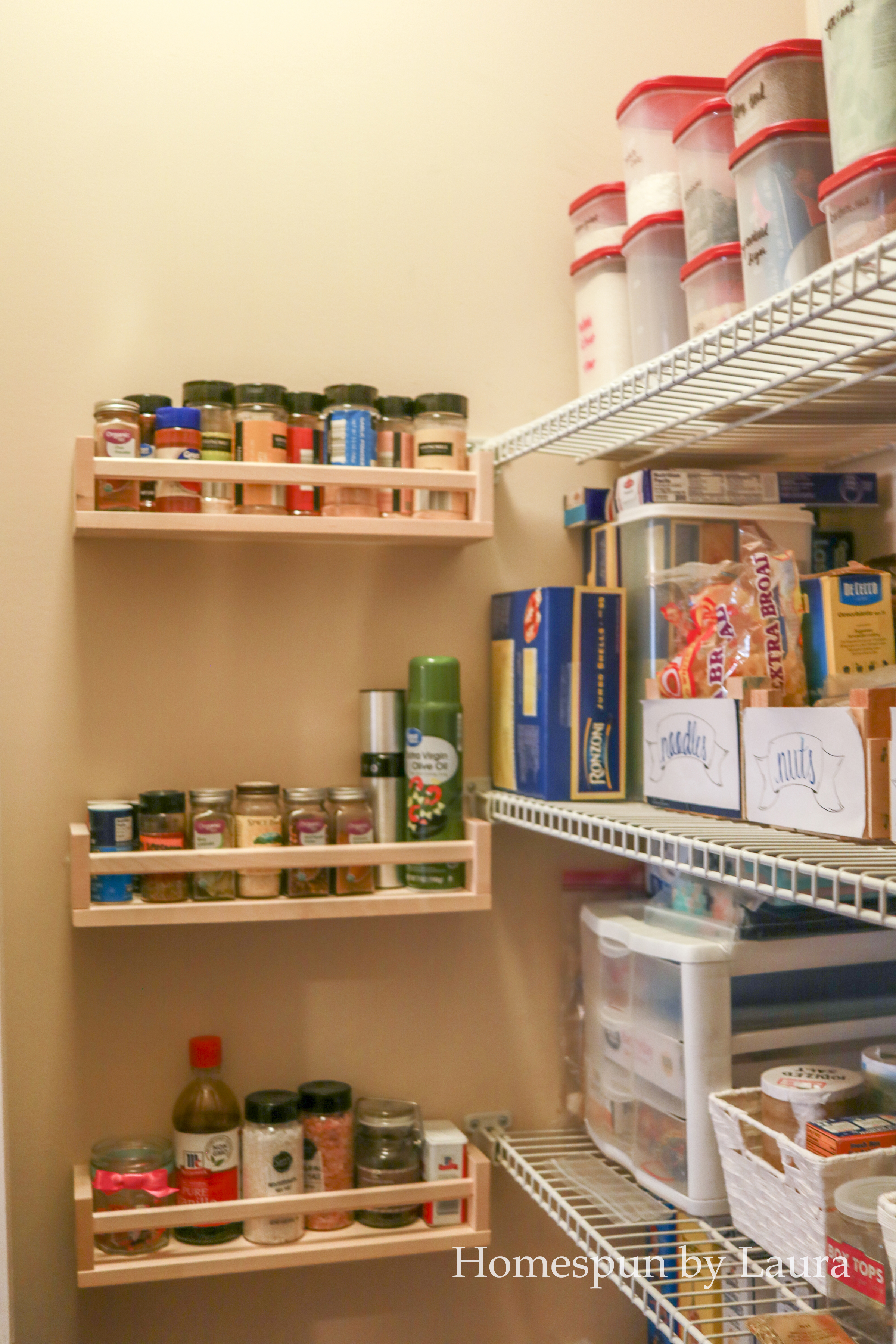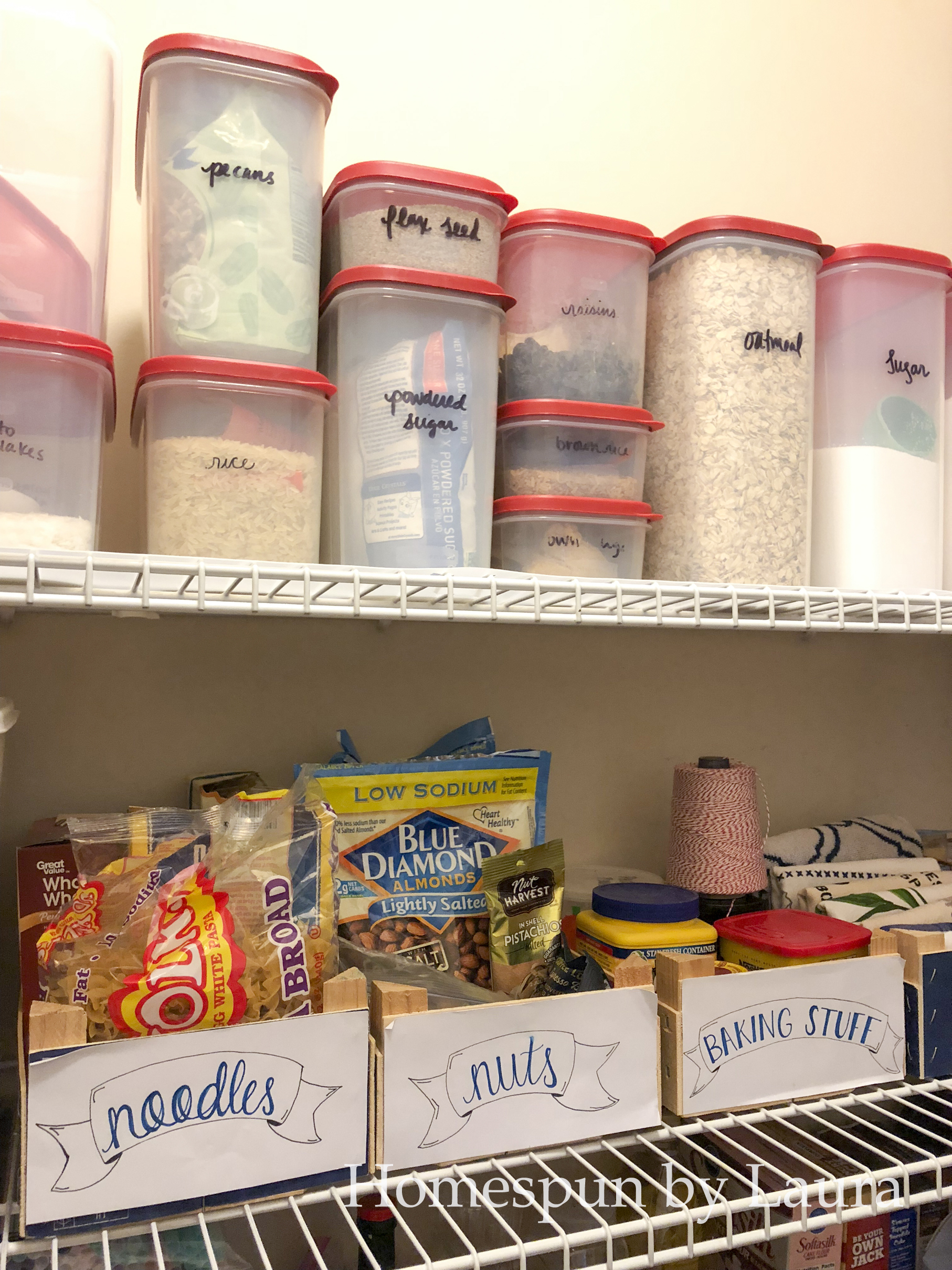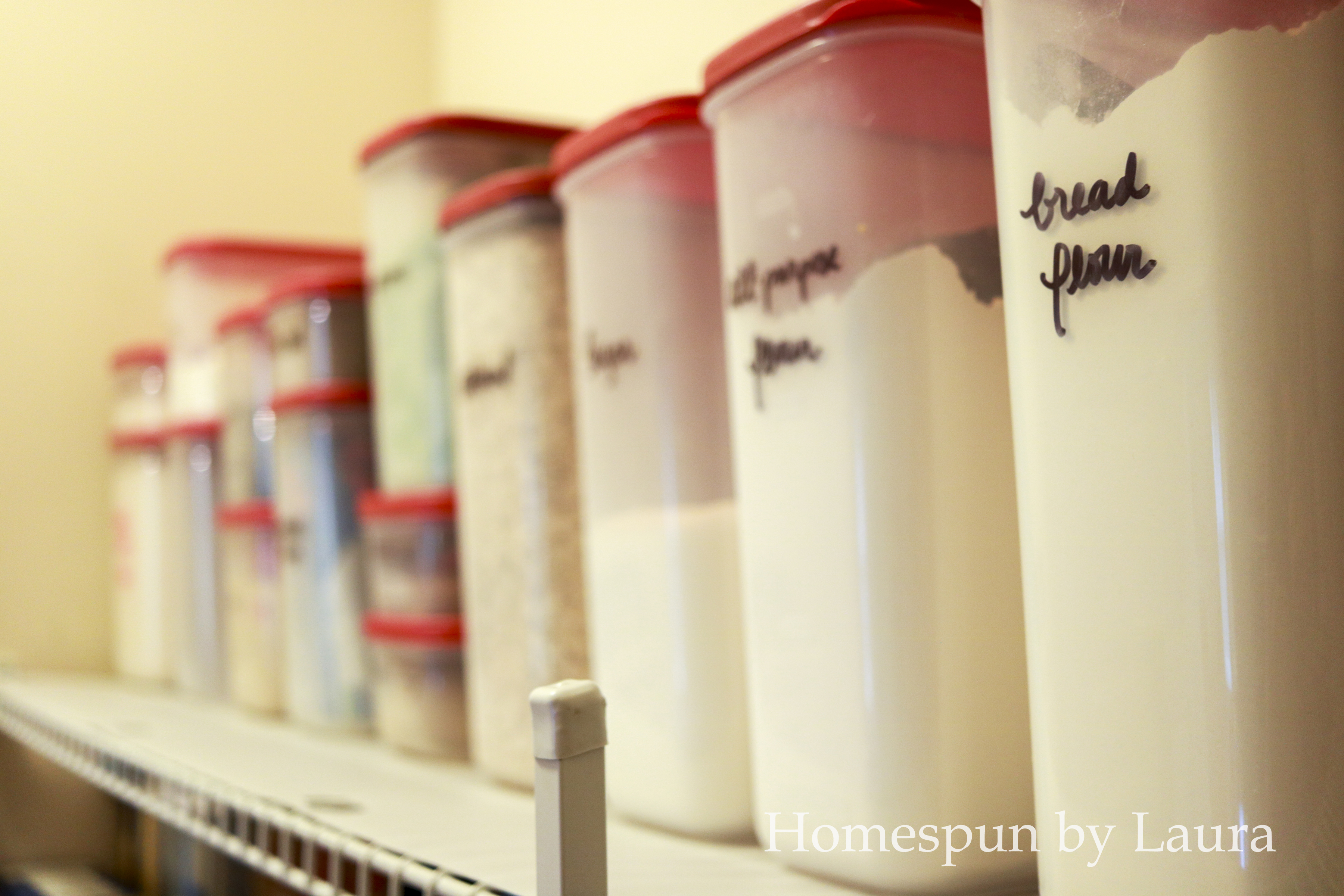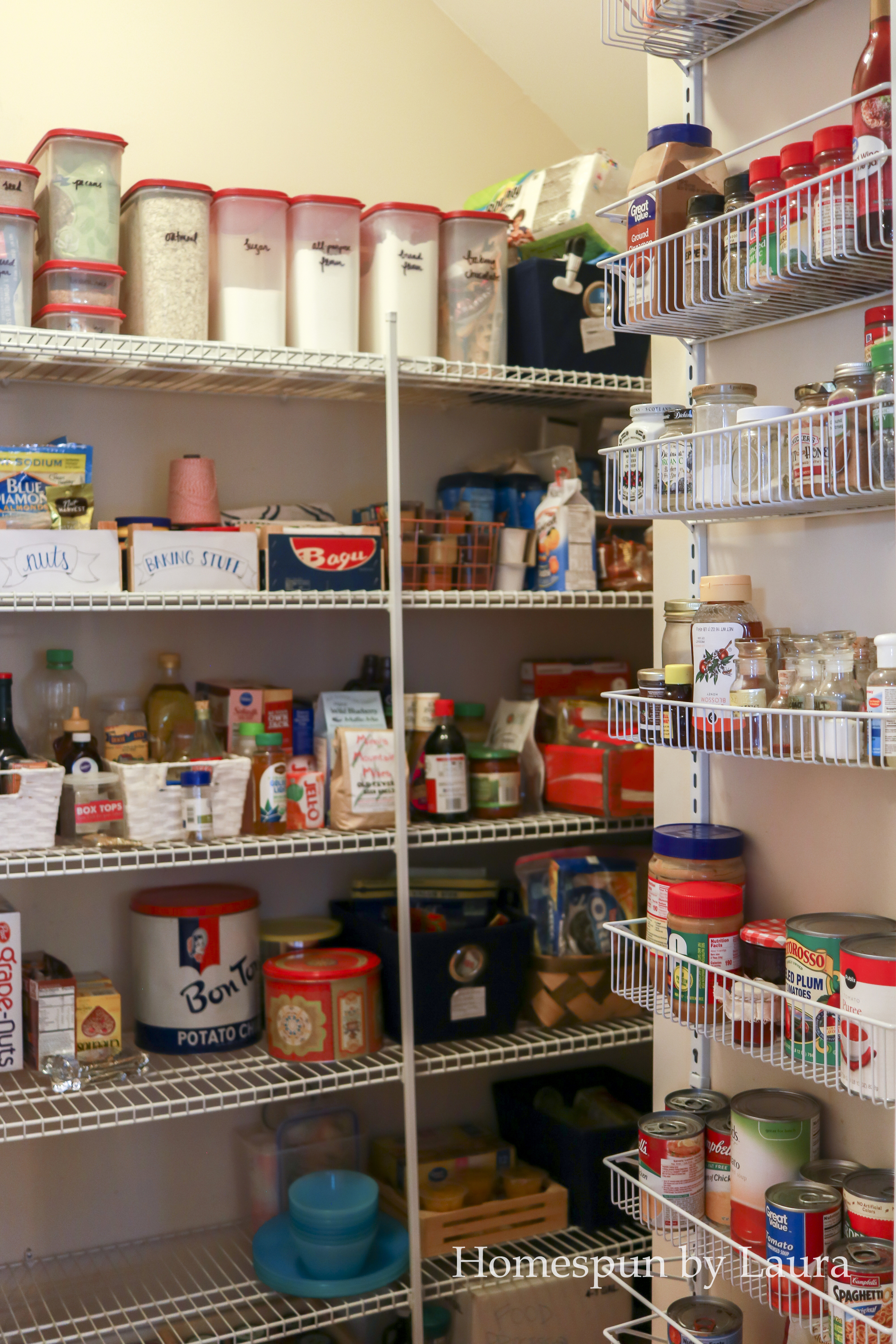 The Closets
The closets were an even huge-r mess. Like the pantry, they never got completely organized, and their before pictures are a little embarrassing.
As I've lived with the few small changes I made – which, also like the pantry involve taking advantage of the vertical space – I've thought of some additional small changes I'd like to make to further improve the function of these closets.
The Mud Room
On to the main event!! I kind of want to start calling it a 'boot room' because it's started to look more like an British boot room than American mud room to me.
You'll read more about what remains on the to-do list in a minute, but let's just pause here to appreciate the major functional and aesthetic improvements that happened here.  And that this time last week everything was still beige – no paint, no primer, no nothing.  Also, we hadn't built the counter yet!
Remaining To-Do List Items
Once the 'deadline' to finish the ORC has passed…the projects tend to drag on, but there are a few items that remain before I can take true 'after' photos. I already have all the supplies; it's just a matter of completing each task:
Add hooks above bench

Add polyurethane to and install DIY wood counters

Add small trim at joint between counters and wall to hide small gap

Add trim in front of planks below upper cabinets for more uniform look (you can see the slight gap in the photo above)

Select art/photos for ledge over bench
The jury is now out on the painted plaid design on the wall above the paneling. It definitely needs something, and I have the paint and tape I'll need to complete it.  It's entirely too white above the planks.  I so wish that I had another roll of the wallpaper from my grandmother's old house because it would be just perfect.  And a lot quicker than handpainting the entire wall…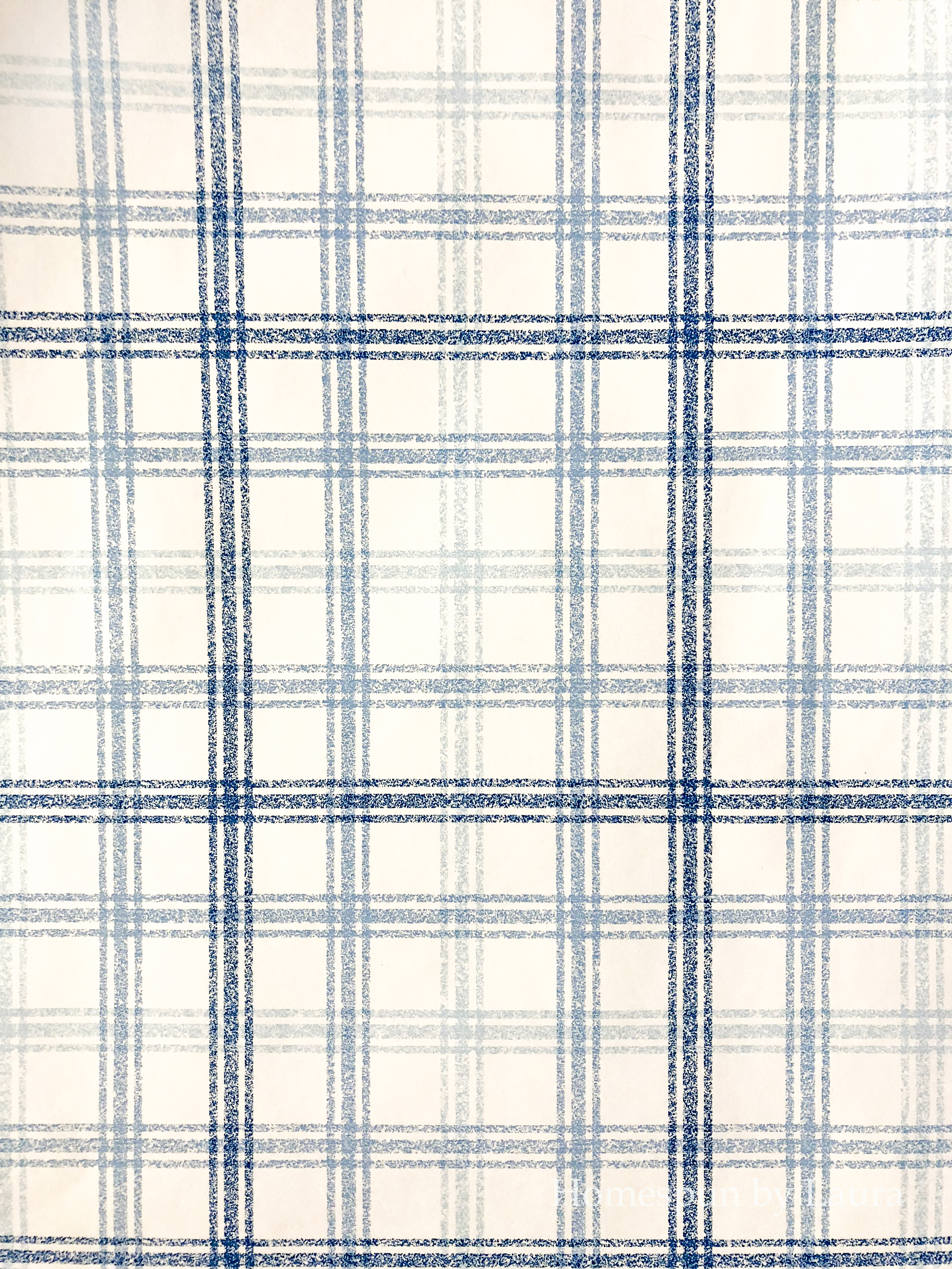 I'm SO happy with how the room looks and can't wait to see the finished result. I'll share updated photos of the final result SOON!  There are, however, a couple hundred folks who completed their projects already and would love for you to take a look.
UPDATE:  Click here to take a look at the finished 'DIY Old World Mud Room'!!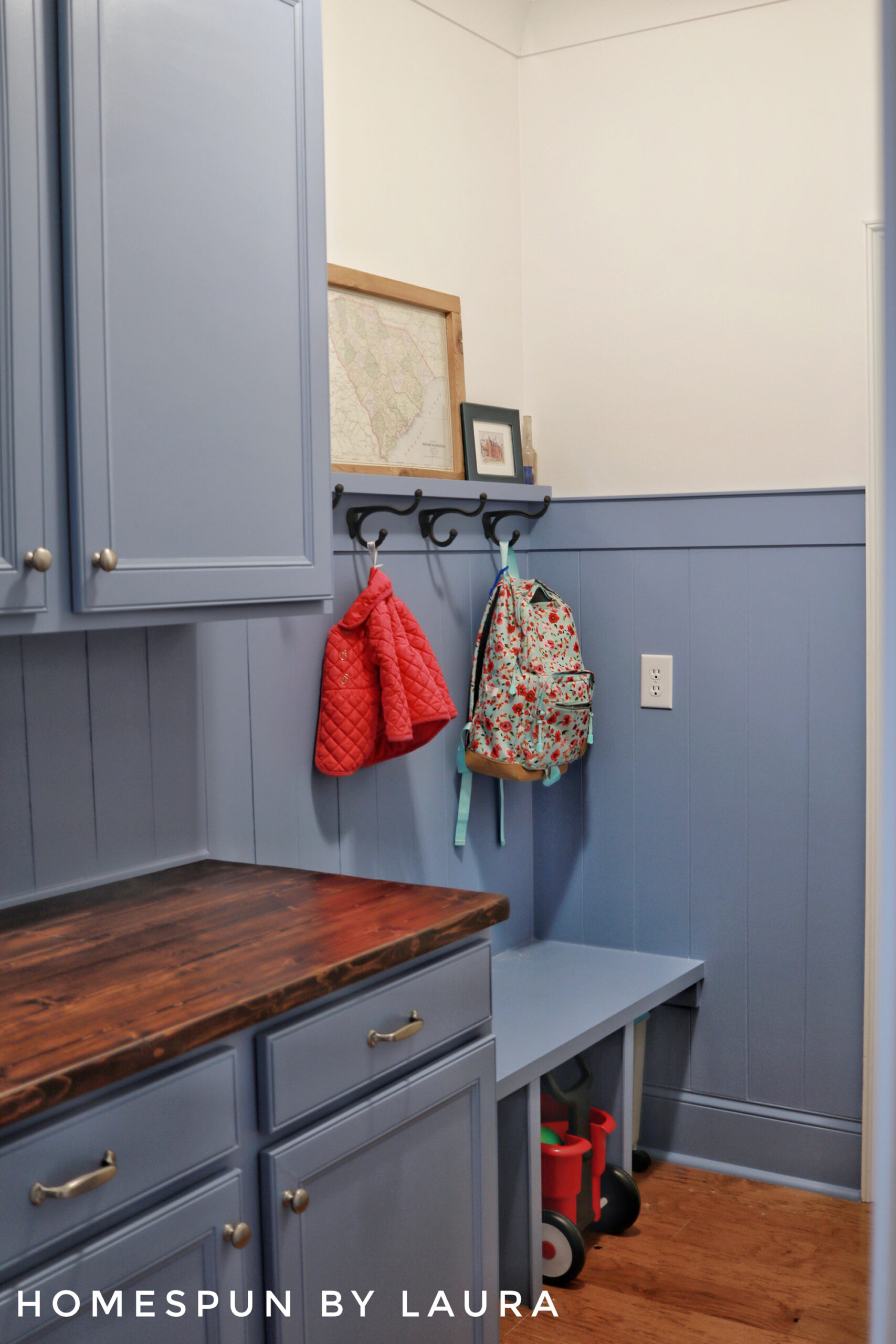 Thanks for stopping by!